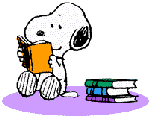 Reading Counts!
Congratulations to all 5th grade students who met the 1st Qtr. Reading Counts Goal! Very proud of you!! If you did not reach the 1st Qtr. goal, keep reading and testing, you CAN do this!
1st Qtr(70,200) + 2nd Qtr(70,200) + 3rd Qtr (70,200)
+ 4th Qtr(70,200) = 280,800 total "Words read" due 5/ /20!!
In Fifth Grade, reading truly counts! You are expected to earn a total of 280,800 "Words Read" this year! Your number of "Words Read" earned will be used as a grade for Reading each quarter! Try to be consistant, reading every day, and not waiting until the last minute to try to have enough "Words Read" for each quarter!
Your Reading level, unless I tell you otherwise personally, is 4.5 and up!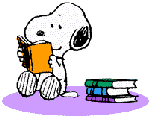 Our Points timeline and required quarterly "Words Read" totals are listed below:
1st Qtr.: 70,200 2nd Qtr.: 70,200 3rd Qtr.: 70,200 4th Qtr.: 70,200
Your "Words Read" totals for the end of each quarter are follows:
**1st Qtr: 70,200 2nd Qtr: 140,400 3rd Qtr: 210,600 4th Qtr: 280,800 **