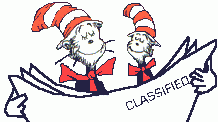 Welcome to the Reading Lab!
Reading opens the door of our imagination, letting us dream, and travel the world without leaving our home! I firmly believe that if a child can read well, they can go anywhere they choose in this life, and they can become whatever they dream of being! Reading is truly the foundational skill for all other subjects, and is a vital life skill, the ticket to a child's future! I would surely appreciate it if you would spend some time each evening reading with your child, whether it be helping them with their homework, or just reading for pleasure.
It is important to use books that are in your child's comfort zone....the more success a child experiences when reading, the more they will enjoy reading! An easy way to find your child's comfort zone in reading is to listen to them read a page from a book of their choice. If they miss more than five words on a single page, encourage them to try an easier book until their reading skills are a little stronger! Kids love to do "shared reading", this is where you take turns reading with them, each of you reading a page and asking the other questions about the story! Remember, you are your child's hero...when they see you read and realize it is important to you, it becomes important to them!
If at any time you have questions about your child's reading skills, or any of our classroom assignments, please feel free to send me an e-mail, drop me a note in your child's reading folder or on the weekly progress report, give me a call at 658-5070, or set up an appointment to come in for a conference! Thank you for your consideration and cooperation in these matters!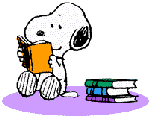 "The more you read, the more you know! The more you know, the smarter you grow! The smarter you grow, the stronger your voice, when speaking your mind or making your choice!"